May 29, 2017 by: Keith Hansen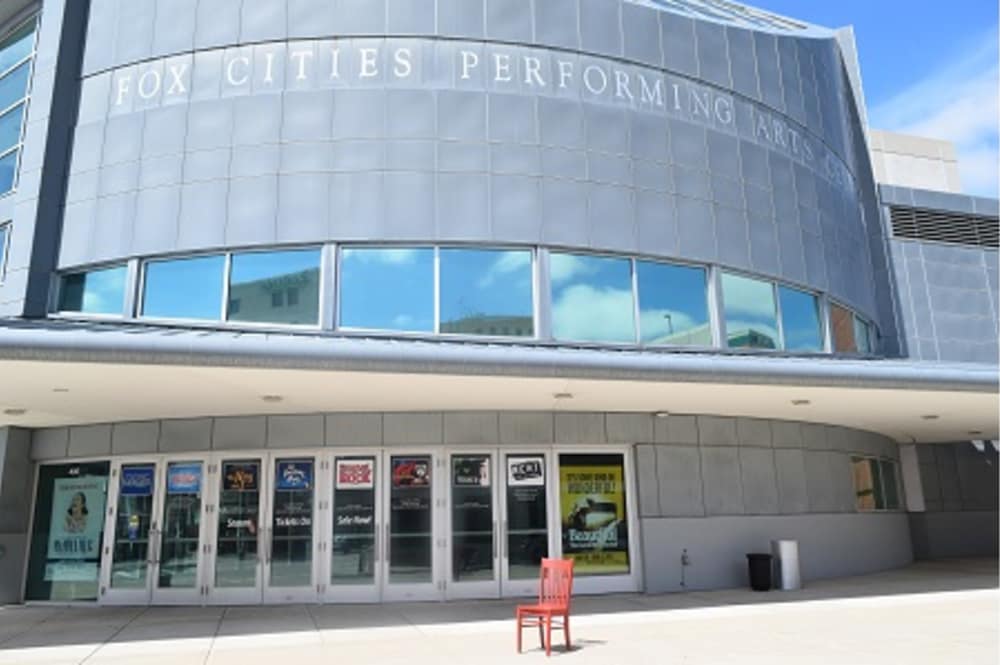 Red Chair and the Fox Cities PAC
While visiting the Franklin Street Inn Bed and Breakfast in Appleton, Red Chair made a brief visit to the Fox Cities Performing Arts Center (PAC) . Red Chair was pleased how convenient it was to be able to walk from the Inn and not have to worry about parking. He also noted the several nice restaurants along the way and nearby, very convenient for a nice evening of dinner and a show. The Beach Boys were in town when Red Chair visited, and since the show was a near capacity crowd, he offered to provide his own seat for the show.
Recent guests at the Franklin Street Inn Bed and Breakfast put themselves in Red Chair's seat and enjoyed a PAC concert by Tony Bennett. They shared that Bennett played the first concert offered at the PAC when it opened its doors to the public in 2002, and that Bennett commented that the PAC seemed not to have aged since his opening concert. The venue is so well maintained that it is just like he remembered when playing there almost 15 years ago..
The Fox Cities PAC has several series of events throughout the year including:
Broadway Series
Boldt Arts Alive! Series
Spotlight Series
Fox Cities P.A.C. Presents Season Ticket Package
Community First Community Engagement Series
With the full schedule of performances and events, along with a variety of educational and enrichment offerings, there always seems to be something happening at the downtown venue.
The touring company of Beautiful, The Carol King Musical has several performances this week at the PAC, and tickets are selling fast for the touring company of Wicked coming later this summer . You can learn more about the many offerings at the PAC by visiting their website at http://foxcitiespac.com/
#foxcitiespac