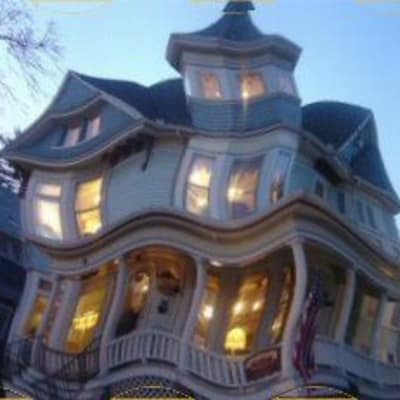 Murder Mystery Events
It appears there was a murder...
Your group could solve the murder mystery! Call the Franklin Street Inn at 920-209-9711 for your group to reserve a place on the calendar to solve one of our themed Murder Mysteries!
Contact us at info@franklinstreetinn.com for more information.
Your group members become the murder mystery characters/actors in an intriguing tale of treachery, deceit and death!
All the ambiance of a bygone era...
1897 Queen Anne Victorian house
Inviting fireplace in the parlor
Period antique décor
Oak woodwork
Pocket doors
Grand staircase
Stained and lead glass windows
Vintage chandeliers
Our Elegant well-appointed rooms/suites are available for your overnight stay. Lodging amenities include:
Pillow Top King, Queen & Twin beds
Luxury Linens
Private Baths & Showers
Whirlpools & Fireplace suites
Central Air-conditioning
Smart TVs
Plush Robes & Hairdryers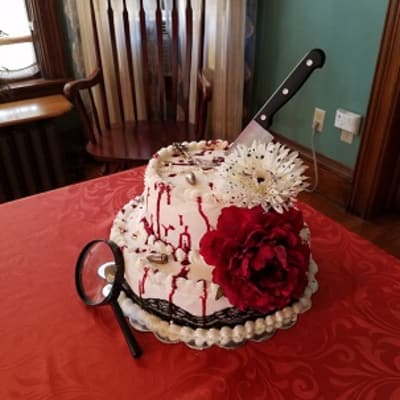 All the Excitement second to none!
Add some adventure to your life with a Murder Mystery event! Murder Mystery Events are lots of fun for everyone! Our murder mystery events are interactive and many are comedy-oriented. They delight audiences of all types, and guests can participate as much or as little as they like. Come out and play with us!
Murder mystery packages are available for your group of six or more people including discounts for one and two night stay packages. No prior theatrical or sleuthing experience is required and all guests participate in the event. No scripts must be memorized! Character profiles, costume suggestions, and clues are sent out prior to the event.
When the sun goes down, the mystery starts (or afternoon events are also available). The evening begins with a reception as guests arrive in character to the historic and mysterious Franklin Street Inn. Mingle with the other guests. If you choose a dinner option, you will proceed to the dining room for your selected catered dinner. Or you can choose to enjoy a potluck dinner or an appetizer/dessert reception instead. But wait - A murder has occurred!
During the reception and/or dinner, you share your personalized character information with other characters and guests. You know things that others don't know. Put your deductive skills to work! After sifting through the clues, everyone tries to solve the mystery. Who will walk away with the satisfaction of "I solved the mystery!"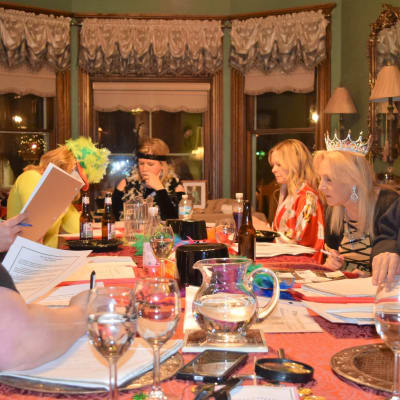 Come Solve One of Our Themed Murder Mysteries!
Accepting event dates 5 days a week (Wed-Sun). January - May dates are more easily accommodated. Reservations subject to availability.
Tailored to your needs and number of guests. Mysteries start at a minimum of 6 guests and can accommodate up to 20 guests.
An event lasts about 2 1/2 - 3 hours.
Rates are customized by group size, length of event, meal/food options chosen, and rooms/suites reserved.
Perfect for private parties, birthday parties, bachelorette parties, office parties, corporate team building, family get-togethers, or a murder mystery evening with friends.
Murder Mystery cancellation policy: $100 non-refundable deposit is made at booking.