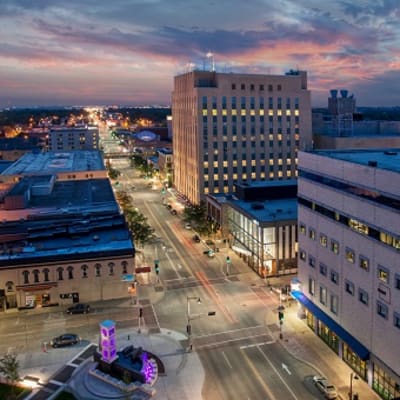 Things to Do When Visiting Appleton Wisconsin
Franklin Street Inn is at the Heart of it All!
Downtown Appleton image courtesy of Fox Cities Convention & Visitor Bureau
We have noted numerous times that the Franklin Street Inn Bed and Breakfast is an ideal location when visiting Appleton and the Fox Cities.

Recently our friends at Hours Map created an INTERACTIVE MAP (click here) to guide our guests to the places of interest near the Franklin Street Inn. The list is arranged by distance from the Inn and provides additional information about each location. Similar to Google Maps, the red balloon pin indicates where the Inn is located.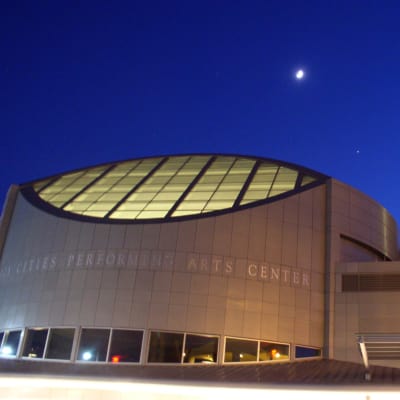 Fox Cities Performing Arts Center
Broadway on tour and so much more...
The Mission
"The mission of the Fox Cities Performing Arts Center is to serve as a gathering place for the community to engage in educational opportunities and enhance understanding and enjoyment of life through the creation and presentation of the arts. We will do this by providing a premier venue for performing arts attractions and dynamic environment for our arts organizations."
Yes, here is "Where the Arts Come Alive"! Enjoy the best in live entertainment at Northeastern Wisconsin's premier performing arts venue located at 400 West College Ave in the heart of downtown Appleton! The P.A.C. draws the community and numerous out-of-town visitors together for world-class performances and provides educational opportunities. Not only major shows are held here, but also local and regional groups use this auditorium for community events.
This wonderful venue is only five blocks away from the Franklin Street Inn Bed and Breakfast, Appleton, Wisconsin. It is perfectly located for our guests to just walk to performances and not need to worry about parking.
The Vision
The vision for the Fox Cities Performing Arts Center began in the 1970's. People had a vision to be entertained, inspired, educated, and challenged by performances. Civic leaders and local arts groups imagined a community building like we have in Appleton today. Their vision to support the performing arts has definitely been crucial to our entire region's quality of life.
The P.A.C. was a $45 million dollar project which took 31 months to build. The completion of the building was done amazingly fast, not only for the actual building of the facility, but also to raise contributions from over 2,700 local residents and businesses. The construction company, architects, and consultants had a goal to assure that this facility was world-class in both the amenities and the acoustics.
Upon completion, the people in the valley realized that a long-time dream of actually having a major Fox Cities facility devoted to the performing arts was real. The Fox Cities Performing Arts Center, http://www.foxcitiespac.org/, presented their first performance on November 25, 2002 which was supported by many positive reviews. This building has served the cultural, educational, and entertainment needs of our community and will do so for years to come.
Performing arts have a powerful language. World-class talent at the center stimulates and excites audiences. People have their emotions aroused which in turn helps them to see, hear, feel, think and learn. The Fox Cities Performing Arts Center is dedicated to its mission and after 14 years, the community definitely sees how valuable the fulfillment of this dream has been.
PAC Volunteers
Besides the performances at The Performing Arts Center, attendees notice many people are volunteering to welcome you, take tickets, usher you to your seat, and wish you a great day when exiting - there are approximately 400 willing volunteers. Realizing the spirit of volunteering here is a testimony to the mission of the arts in this area.
Lawrence University
Our Inn Is The Closest Lodging To Lawrence University
Appleton is home to the scenic Lawrence University campus at 420 East College Ave. Lawrence University, founded in 1847, is a community of approximately 1,500 intellectually curious students.
Franklin Street Inn Bed and Breakfast, just two blocks from campus, has been offering lodging to the Lawrence community since 1994. We are proud to serve their lodging needs. The campus has many friendly and multi-talented students, we look forward each year to serving them and their families. We also enjoy serving returning alumni, as well as the family and friends of faculty and staff members.
Lawrence is an undergraduate institution that is a deliberately small residential university. Students can be educated in the areas of the liberal arts and sciences, as well as at their nationally recognized Conservatory of Music. The Conservatory was founded in 1874 and approximately 25% (around 350 students) study in The Conservatory. Boasting three choirs, two bands, two jazz ensembles, and numerous chamber music groups, many distinguished performances are open to the public and attended by our guests in addition to parents and Fox Cities residents.
Lawrence university's academic year runs from mid-September to mid-June on a trimester calendar. Go to www.lawrence.edu for more information on Appleton's famous university.
Lawrence Athletics
Lawrence University has 22 varsity teams in NCAA Division III athletics. Vikings men's and women's sports include:
basketball
cross country
fencing
golf
swimming and diving
soccer
track and field
There are also men's baseball, football, and ice hockey teams, and women also participate on tennis, softball and volleyball teams.
Numerous faithful families and friends support these athletic competitions. It is very convenient for them to take lodging at the Franklin Street Inn Bed and Breakfast to be close to campus sport's events.
Lawrence Offers Appleton Cultural Appeal
Our city is definitely given cultural appeal by the many events being held here. Lawrence University is proudly profiled in "Colleges That Change Lives". The Conservatory of Music ranks among the best in America among small language arts universities. Go to Wriston Art Center to view their art holdings comprising more than 3,000 objects in a variety of media. The art center also features new exhibits five times a year. Our guests have enjoyed the luxury of walking to the cultural events held at the campus.
Architecture and Unique Setting
A special historical building on campus is the Lawrence University Main Hall. It was constructed in 1853 before Appleton became a city. The main hall's façade used white stone quarried from the Fox River and its cupola is an Appleton landmark.
Another amazing campus and Appleton architectural wonder is Lawrence Memorial Chapel which was built in 1918. The 1,248 seat chapel is the primary venue for public events such as the Artist and Jazz Series, Conservatory orchestra, choral and ensemble concerts, public meetings and the convocation series.
The Warch Campus Center has earned a LEED Gold certification for meeting sustainability goals in energy conservation, environmental friendliness, and green building.
Students, family, alumni, faculty, and campus visitors always enjoy marvelling at these buildings as well as walking along the paved river trails when time permits. Bordering the Fox River gives the campus a unique setting. The walks through campus and along the river can be an exhilarating break! Occasionally, one glimpses a striking view like the photo on this page: Lawrence University at dusk from the Fox River side of campus.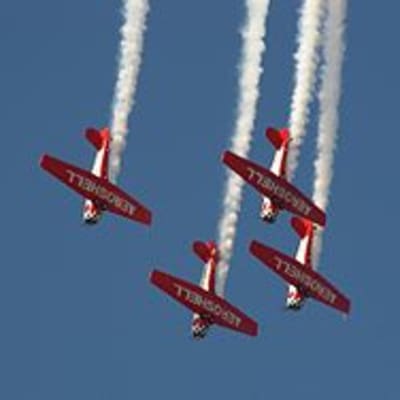 EAA AirVenture
Stay With Us During EAA AirVenture
The largest air show for aviation enthusiasts in the world is sponsored by the Experimental Aircraft Association (EAA), an international organization located in Oshkosh, WI. First started in 1953, aviation enthusiasts gather annually each July at Wittman Regional Airport in Oshkosh. EAA AirVenture holds nearly 1,000 hands-on forums, workshops, and special presentations. The EAA show includes Aerobatic and Static Displays.
In 2017, over 700,000 recreational pilots and aviation fans attended including over 2,000 international visitors. More than 10,000 airplanes land and depart during the fly-in week. This makes the Wittman Field FAA Control Tower the busiest in the world in number of movements for that week .
Paul Poberezny founded the EAA organization for builders and restorers of recreational aircraft. These people still attend EAA, but now it includes almost every aspect of recreational aviation and aeronautics.
EAA AirVenture Museum
Our guests have definitely enjoyed visiting the EAA AirVenture Museum on the grounds. You too can see a collection of more than 200 historic airplanes along with world-class galleries and displays. The EAA AirVenture Museum is a year-round destination, combining the passion of aviation's past with the promise of its exciting future.
Featured Aircraft included at the EAA AirVenture Museum:
1944 North American F-51D Mustang-N3451D
Spirit of St. Louis Replica
1938 Bugatti Model 100 Racer
1931 Pitcairn PCA-2 Autogiro "Miss Champion"-NC11609
1946 Piper J3C-65 Cub-NC3403K
1930 Pietenpol Air Camper-N12937
EAA AirVenture Volunteers
Arriving in the weeks prior to the show, the annual show depends heavily on volunteers who serve by:
parking cars and airplanes
painting buildings
setting up and tearing down concerts and shows
The volunteers receive free perks such as:
meals
tee-shirts
embroidered patches
admission to the EAA AirVenture event
Plan to Attend
The show creates quite a buzz on the street in the area cities. TV and radio broadcast daily. Local businesses really amp up their services in preparation for crowds arriving. The EAA AirVenture fly-in has a large economic impact to the Oshkosh area as well as the entire state of Wisconsin.
If you would like to learn more about the EAA AirVenture schedule for this year, how to buy your tickets or join EAA, what air shows are being featured, or any other helpful trip planning tips,visit their official website: www.eaa.org/en/airventure
We look forward to hosting our many EAA guests annually. We are very pleased that the Franklin Street Inn Bed and Breakfast, Appleton, Wisconsin is located only 2 blocks from the shuttle stop that runs to and from the EAA grounds in Oshkosh. Our full home-cooked breakfast is served each morning at 7 a.m. this week so guests can make it to the grounds which open at 8 a.m.
See you in July for this fun and educational week! The world's finest aerobatic performers put on jaw-dropping displays every year. When the sun goes down, night activities include concerts, feature films, and special programs. You can even see Oshkosh by air if you take a ride in some very unique aircraft. Only in Oshkosh will you live seven straight days of aerobatics, history, music, camaraderie, and much, much more!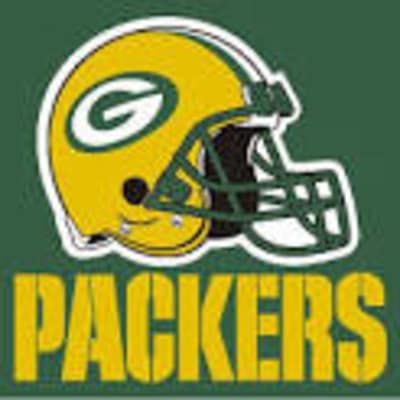 Green Bay Packers
Let Us Make Your Game Day Experience Special
Complimentary Early/Late Check-in or Out To Our Packer Fans when available (Website Rate $25. per hr. - COMPLIMENTARY to help make your game day plans The Best Ever. We are on your team!) Ask about the shuttle from Appleton to Lambeau Field.
After your trip to a Packer Game, we recommend going to the following extra activities:
Hall of Fame
The Green Bay Packers Hall of Fame was established in 1966. Drive in early on game day so you can relive the most exciting moments in Packers and football history all preserved in the Hall of Fame. Pure Packers adrenaline fills this 25,000-square-foot area where you can see, touch and feel over 90 years of riveting football history. There are nearly 80 exhibits including four Super Bowl trophies, a vast array or Packers memorabilia, plaques representing each of the inductees, and a re-creation of Vince Lombardi's office. Countless videos - many of them newly updated - allow the spectacular memories to be lived over and over.
Stadium Tours
Lambeau Field Stadium Tours allow fans to experience the Packers' history-rich facility first-hand and see several behind-the-scenes areas. Tour guides will lead you through the Lambeau Field Atrium, up to the exclusive Club Level for a look at the Legends Club. From there, you will be taken down through the players tunnel and learn all about the incredible history of the Green Bay Packers. Feel the pride and energy that makes the Packers and Lambeau Field so endearing. Outstanding photo opportunities avail themselves throughout each tour.
Pro Shop
Do you want to go home with a gift of green and gold for yourself or someone else? Make sure that you stop in to the Packers Pro Shop at Lambeau Field. This shop is the official retailer of the Green Bay Packers. Player tested and fan approved because you will find the perfect clothing item or Packer theme item for your souvenir. Check out the Packer must have's that will be your game day and everyday favorites.
History and Fan Base of the Green Bay Packers
"The Green Bay Packers are a professional American football team based in Green Bay, Wisconsin, that competes in the National Football League (NFL). They are members of the league's North division of the National Football Conference (NFC). Green Bay is the third-oldest franchise in the NFL, organized and starting play in 1919. It is the only non-profit, community-owned major league professional sports team based in the United States. Home games are played at Lambeau Field."
Green Bay is the smallest professional sports market in North America. However, the 2018 season continues a 99 year old tradition of the Packers playing in their original city - longer than any other team in the NFL. The Packers local fan and media base extends down to Milwaukee, around the state, and across the country. Because the Franklin Street Inn Bed and Breakfast, Appleton, Wisconsin books rooms for fans coming to town, we see our reservation calendar quickly fill due to the demand for game day lodging.
Community-Owned Franchise
It is an interesting fact that the Packers are the only community-owned franchise in American major league professional sports. The team is owned by 360,584 stockholders (as of 2014). Lambeau Field had an expansion project in 2011-2012 when more shares were sold to raise funds. Because of this broad-based community support and non-profit structure, the Green Bay team has held strong for nearly 100 years.
Packer Fans
As we take reservations for Packer games, we are proud of the loyal fan base. Whether it is a reservation from the west coast or the east coast, each Packer fan that stays with us at the Franklin Street Inn Bed and Breakfast has a past connection to Wisconsin and/or to the team. It has been noted that regardless of team performance, every game played in Green Bay has been sold out since 1960.
Yes, these loyal fans do not even mind being called "cheese-heads". The fans proudly wear "cheesy" hats as they cheer for the Packers. So how many fans can actually attend the games? In 2003, an extensive renovation expanded seating to the current capacity of 72,928, but ticket demand far outpaces supply. The Packers still hold a waiting list for 86,000 season ticket requests.
For more information and statistics visit the Packers website at: http://www.packers.com/ Packer fans have also shared a wealth of information on Wikipedia. Or just ask a Packers fan! Many Wisconsin born fans carry numerous facts in their heads and are happy to share this knowledge of their team!