April 30, 2017 by: Keith Hansen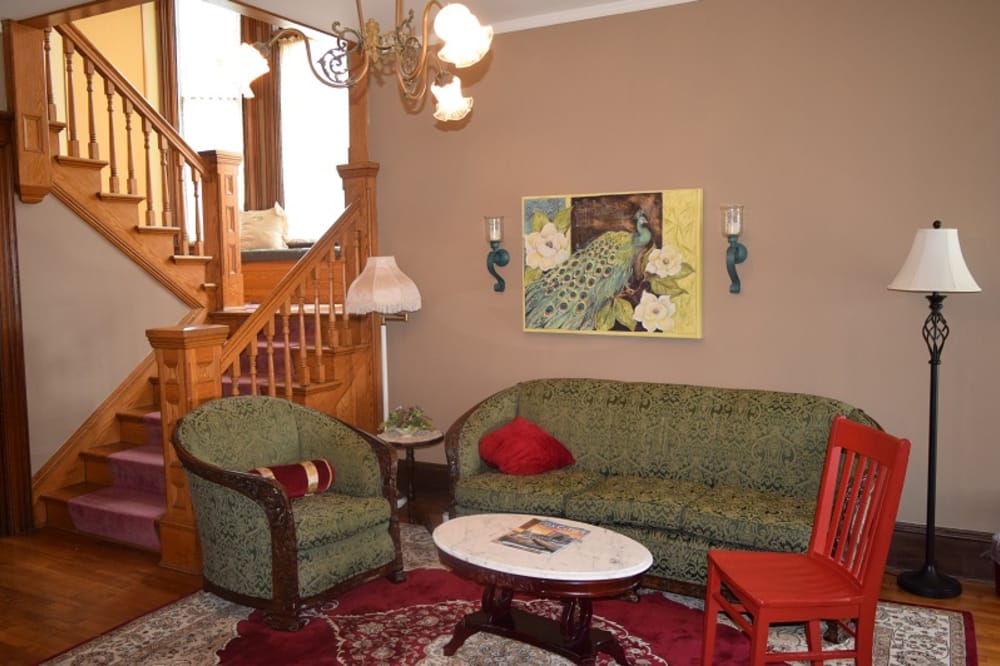 Red Chair Visits
The Red Chair made a visit to the Franklin Street Inn Bed and Breakfast for a long weekend, April 28 - May 1, 2017. After the journey to Appleton from the Lindsay House in Manawa on Thursday evening, Red Chair checked in and relaxed in the parlor (pictured above) before retiring to an Victorian decor room for the night. After a good night's sleep, Red Chair joined the other guests in the dining room for a full elegant breakfast. Red Chair then lingered over a fresh ground and brewed coffee from a local roaster and enjoyed the historic photos and original artwork throughout the inn. As the temperature warmed a little, Red Chair found a chance to share adventures on the wrap-around porch.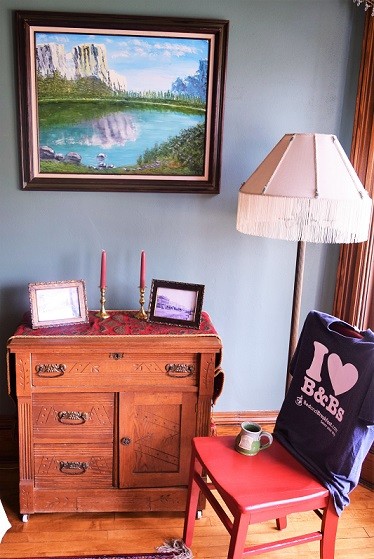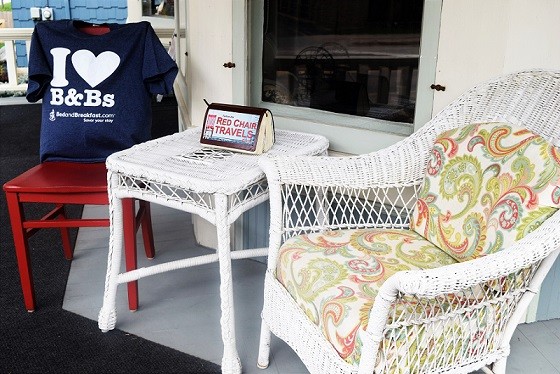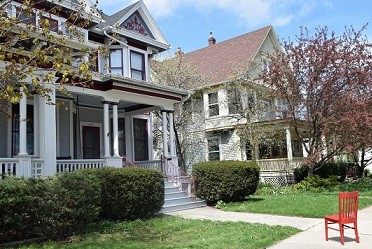 The afternoon found Red Chair exploring the City Park Historic District around the bed and breakfast. Red Chair paused to admire many of the historic register homes in the beautiful neighborhood. Inn Keepers Keith & Lori provided Red Chair with a walking tour map and descriptions to get the most out of the walk. City Park itself is one of the points of interest on the walking tour. Below Red Chair enjoys the City Park Fountain. Although the fountain was not on due to the previous night's cool temperature, the sculpture of children playing together, entitled"The Ring", is certainly a beautiful centerpiece to the park. Upon returning to the Inn, Red Chair took a few minutes to enjoy the gardens and mural in the backyard at the Franklin Street Inn.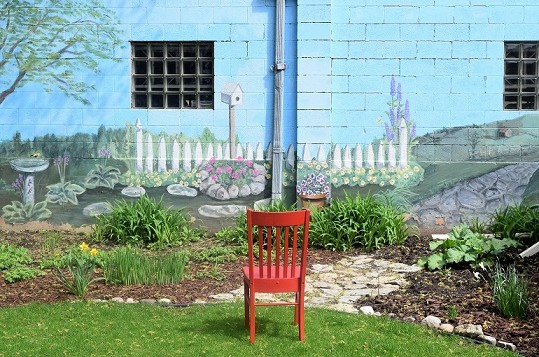 Overall, Red Chair had a full but relaxing first day. After a Friday night fish fry at one of the many great local restaurants, Red Chair retired back to the bed and breakfast for to relax for the evening and plan the rest of the weekend. Watch for future pictures and attractions of Red Chair's visit to Appleton. Although Red squeezed in many of the local sights and attractions in the Fox Cities during its short stay, most guests take time to enjoy a few attractions over several visits.