May 18, 2017 by: Keith Hansen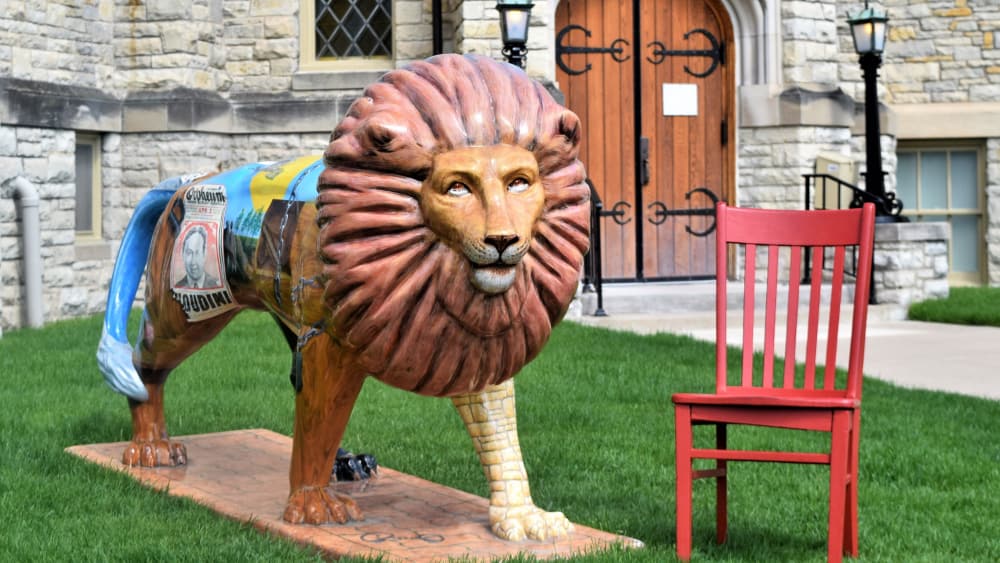 Red Chair at the History Museum
While staying at the Franklin Street Inn Bed and Breakfast in Appleton, WI, Red Chair was able to walk two short blocks to the History Museum at the Castle. Red Chair posed above with the painted Lion in front of the museum. Some folks refer to this as the Houdini Museum because there is an ongoing exhibit about Harry Houdini. The Great Houdini spent much of his childhood in Appleton and went on to fame and fortune as one of the greatest magicians of all time. Houdini's father was a rabbi who preached at a temple just a few blocks from the museum on Durkee Street, and just around the corner from the Franklin Street Inn. As a native son, the local museum pays tribute to Houdini with an interactive exhibit of his life and magic.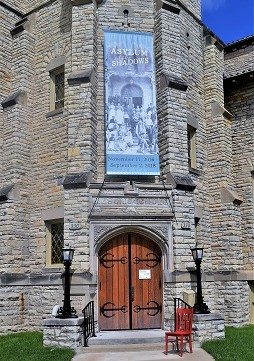 But there is much more to the museum than the Houdini exhibit. Along with some local artifacts from Appleton and Outagamie County, the museum also displays a variety of exhibits. While Red Chair waited for the museum to open, he noted the current banner on the museum for the exhibit "Asylum: Out of the Shadows." This exhibit explores the long history of behavioral and mental health through the history of the Outagamie County Asylum for the Insane. The exhibit focuses on the individuals who lived and worked there, shedding light on the institution, personalizing the stories of the residents, and helping to remove stigma. Learn more about the asylum exhibit at: http://www.myhistorymuseum.org/asylum.html
Another current exhibit at the museum is "PLAY: the golden age of toys" - which explores the history of classic and locally-made toys. Red Chair learned that Appleton had several toy companies in the past. You too can explore Appleton's historic toy industry, as well as the origins of iconic toys and more. The exhibit includes a showcase of vintage toys, and allows guests to play with some of them! Learn more about this exhibit at: http://www.myhistorymuseum.org/play.html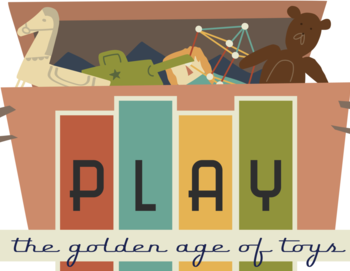 Museum Hours are Tuesday -Sunday, 11:00am - 4:00pm; Visit the museum website for additional information and fees.
Put yourself in Red Chair's seat and come explore Appleton and the Fox Cities. There is much to do here, and you can always relax at the Franklin Street Inn Bed and Breakfast if you just need some time away from the hectic place of life.