December 27, 2016 by: Lori Hansen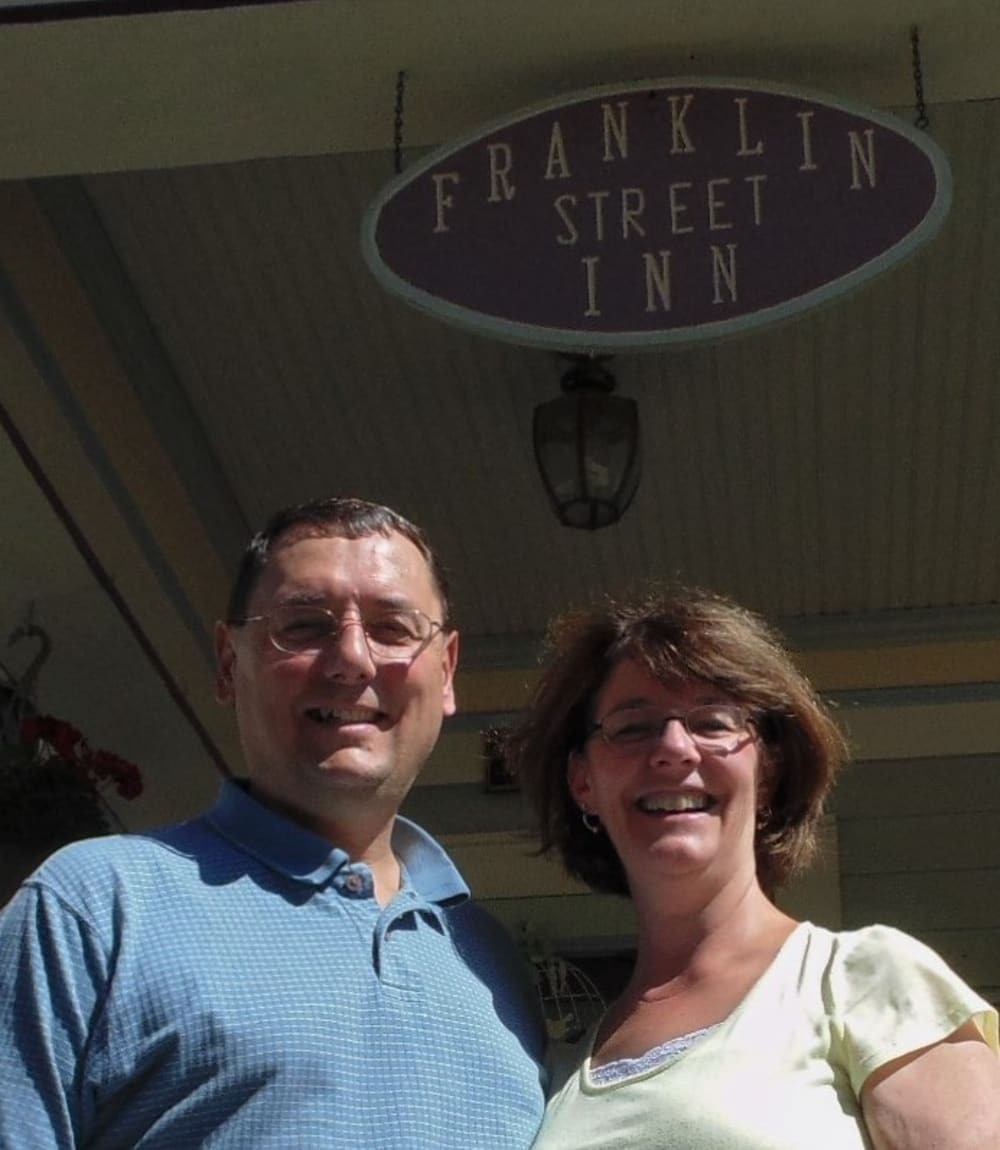 Meet the Innkeepers at Franklin Street Inn, Appleton, WI
Hi, let us introduce ourselves. We are Keith & Lori Hansen, the newest innkeepers and hosts at the Franklin Street Inn. We hope to put people at ease, meet or exceed expectations for hospitality, and uphold a tradition of excellent innkeepers who have served guests here since 1994!
Over the years, we have stayed at a variety of small Inns and Bed & Breakfast establishments. We always enjoyed the warm hospitality and attention of the innkeepers. We dreamed that someday we would own a small inn or B&B where we could offer that same warm hospitality to our guests. After raising our two children to adulthood and reaching the empty-nest phase of our lives, we decided it was time to follow our dream.
We come to being innkeepers after long careers in the field of education. Lori served as a speech pathologist, primarily in public schools. She loved working with students from pre-school to high school. The love and care of serving others suits her well as an innkeeper.
Keith worked as a student affairs professional serving an array of students at a variety of colleges over the past 30 years. Keith's has been assisting others to develop their passion and potential in positive ways. He has assisted students and professionals at many ages and stages of life with their personal and professional development. His focus on student satisfaction lends itself well to providing customer service and satisfaction to our guests.
We believe in well-being and balanced lives, bringing that to our guests through comfortable rooms and exceptional meals. We have traveled extensively in the United States. Through this we have learned there are many different cultures and lifestyles and that everyone deserves to be treated with respect and dignity. Additionally, we enjoy learning about the community and area surrounding us and sharing it with others – this lends itself well to providing a high level of concierge service to our guests.
Our wish is for all of our guests to look forward to their stay at this inn, enjoy the experience, and leave with a positive memory. Our goal is to create a comfortable place where you can embrace our motto to "Come as a Guest, Leave as a Friend."