September 16, 2015 by: Keith Hansen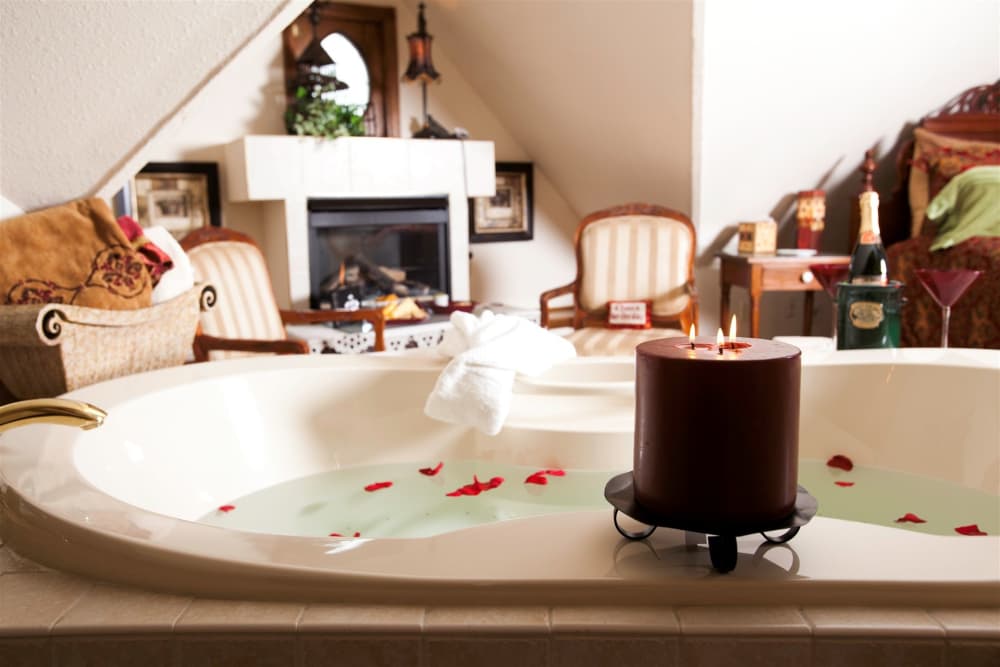 Looking for the Most Romantic Getaway in Appleton?
Franklin Street Inn Bed and Breakfast Turret Royale Suite offers the whole top floor for your CASTLE romantic getaway!
Men: Gallantry never goes out of style! So every once in a while kiss her hand with a flourish. The proper way to kiss a woman's hand is to lower your lips to her hand. You don't raise her hand to your lips.
Men "Treat her like a QUEEN and she'll treat you like a KING!
Toast your love with a complimentary bottle of wine or champagne.
Eating breakfast in bed or one better is dining in our castle tower.
Imagine a candlelight four course breakfast.
Soaking in a warm whirlpool tub with our aromatherapy.
Sitting by the cozy fireplace in your thrones wearing our plush robes.
Finding complimentary fresh flowers in your suite.
Enjoying complimentary chocolates on your bed.
Eating a delicious bedtime dessert.
Ask me about help with a love letter to give her during your stay.
Communicating is maybe 10% of an A+ Relationship. Creating a loving long-term relationship is the most difficult, time-consuming, & complicataed challenge you will face in your entire life...also the most rewarding.
Tackle our in-suite game of"Fan The Flames" to spark the flame in your relationship!
Receiving a complimentary two hour early check-in during the month of February!
Kiss for five full minutes. Cost: Absolutely FREE!
This offer is only valid when you reserve on our website by clicking on the reservation box or calling and asking for the Castle Romantic Getaway: 920-209-9711.