March 6, 2016 by: Keith Hansen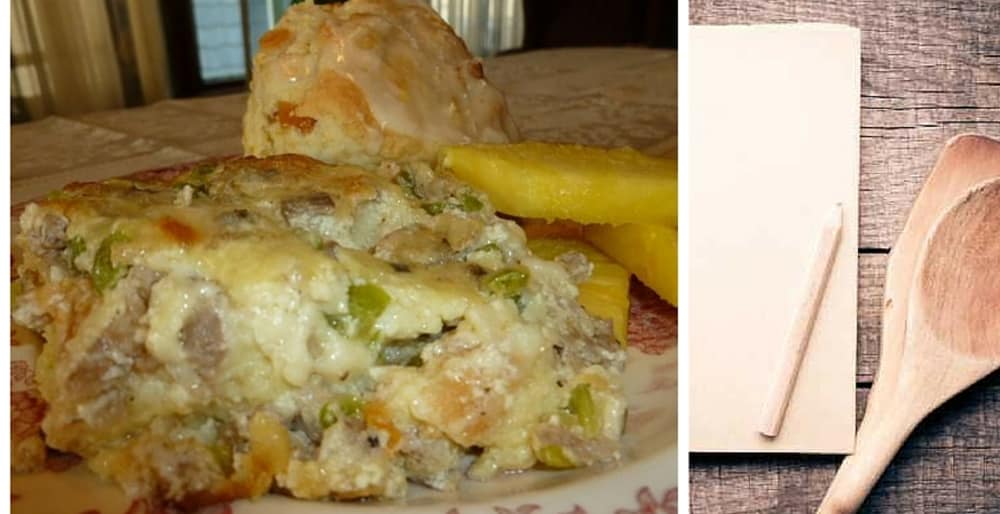 Favorite Recipe: Signature Egg & Sausage Strata
Guests call this comfort food!
Ingredients:
1 lb. bulk pork sausage, select your favorite variety
8 oz. sour cream
6 whole English muffins (sour dough, whole wheat, plain)
1 lb. Monterey Jack cheese, grated
6 eggs
2 ½ c. milk
1 can condensed cream of mushroom soup
1 c. green pepper, finely grated (optional)
Directions:
Brown & drain pork sausage.
Mix soup & sour cream together.
Crumble muffins & line a greased 9" x 13" baking pan.
Mix eggs & milk together in a separate bowl.
Layer in pan ½ sausage, ½ grated cheese, ½ soup mixture on to crumbled muffins. Repeat layers ending with soup mixture, then smooth with spatula.
Pour milk & egg mixture over all (poke with sharp knife to help absorb milk mixture).
Cover & refrigerate overnight. Next day, bake uncovered at 300° for 1 hour.
Rest" on cooling rack for 5 minutes. Cut into squares & serve.
Reheats & freezes well. Serves: 12.