March 13, 2016 by: Keith Hansen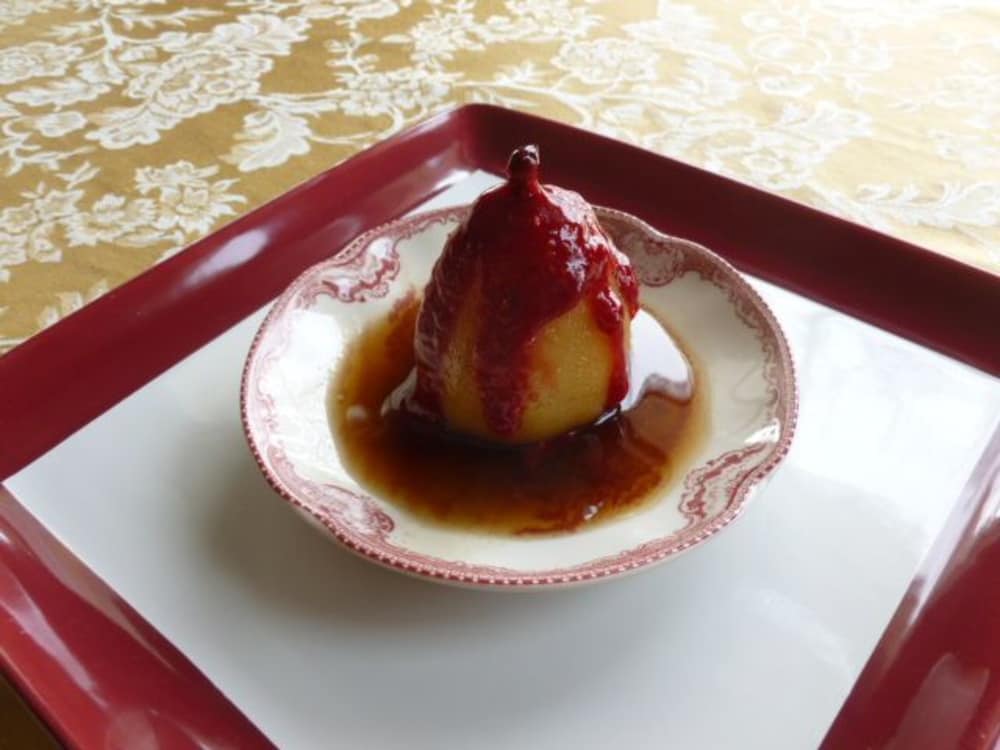 Favorite Recipe: Easy Elegant Pears with Raspberry Sauce
Ingredients:
6 Bosc Pears with stem intact
3 tablespoons white sugar
3 teaspoons cinnamon
¼ cup brown sugar
6 tablespoons maple syrup
1-16 ounce pkg. of frozen raspberries or fresh
Sugar, to taste
Whole raspberries, optional
Mint leaf, optional
Directions:
Peel pears. Slice a piece off each bottom so pears will stand up straight. (Optional: Take a sharp knife and work to remove the core and seeds from the bottom wider area of the pear only. Be careful not to damage the outer form of the pear. Eating goes much easier if this kitchen work is done ahead.)
Place in a microwaveable dish. Spoon 1 tablespoon of maple syrup over each pear. Mix cinnamon, white and brown sugar and sprinkle over each pear.
Cover dish completely with a microwave lid. Microwave on high 10-12 minutes or until pears are tender, but not soft.
Sauce:
Heat berries until soft.
Puree in blender.
Use a sieve with very small enough holes to remove the seeds from the sauce. A canning sieve is recommended.
Add enough sugar to sweeten to taste. Heat on top of stove. Note: You may also buy raspberry sauce already made. Warm this sauce in the microwave first.
To serve: Pour sauce on plate. Stand each pear in the center of sauce. You may garnish each pear with whole fresh raspberries and a mint leaf on the top of the pear.
Serves: 6