March 20, 2016 by: Keith Hansen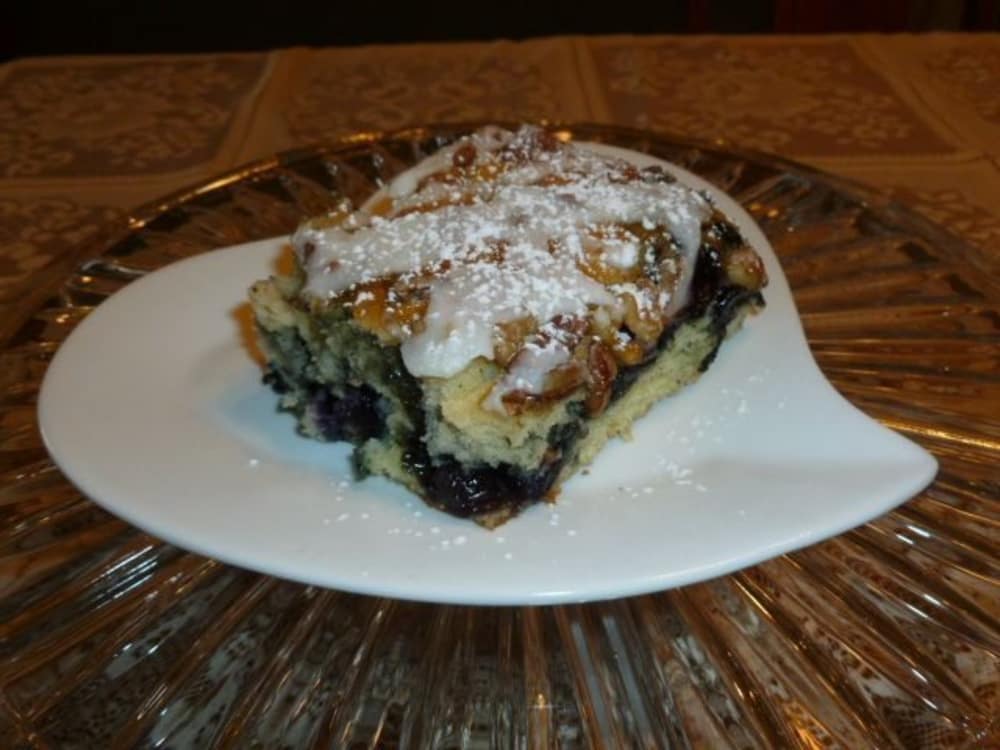 Favorite Recipe: Blueberry Oatmeal Streusel Bread Pudding
Ingredients:
1 cup pecans, chopped
1 loaf French bread
2 cups blueberries
8 eggs, large
3 cups half & half
¼ cup brown sugar
1 tablespoon vanilla
1 tablespoon cinnamon
Streusel Topping:
¼ cup butter, unsalted & softened
1 cup brown sugar, packed
2 tablespoons dark corn syrup
1 cup old-fashioned oats
¼ teaspoon nutmeg
Buttered Rum Sauce:
½ cup butter
2 cups sugar
1 cup evaporated milk
2 teaspoons vanilla extract
Directions:
Preheat oven to 350°.
Apply cooking spray to a rimmed baking sheet so the pecans can be toasted in the oven for 15 minutes. Set aside.
Slice the bread into 12 slices and next cut into 1" cubes. Layer evenly in a heavily greased 9" x 13" baking pan.
Sprinkle blueberries on top of bread.
Combine the eggs, half & half, 1/4 cup brown sugar, vanilla, and cinnamon and whip. Pour over bread.
Streusel Topping:
Combine the butter, 1 cup brown sugar, and corn syrup in a mixing bowl. Use a pastry cutter to blend.
Fold in the toasted pecans, oats, and nutmeg and mix just to combine.
Remove pan from refrigerator. Heat oven to 350°.
Set 9" x 13" pan on top of a rimmed baking sheet because the bread pudding tends to boil over.
Bake covered with foil for about 40 minutes. Remove the foil and bake for another 10 minutes.
Remove from the oven and let rest for 10 minutes before cutting so the servings hold their shape.
Buttered Rum Sauce:
Combine ingredients and heat to almost boiling in a medium saucepan.
Pour warm sauce over bread pudding and serve. Keeps in refrigerator for one week.
Total time needed: 1 hr. Serves: 12.