February 28, 2016 by: Keith Hansen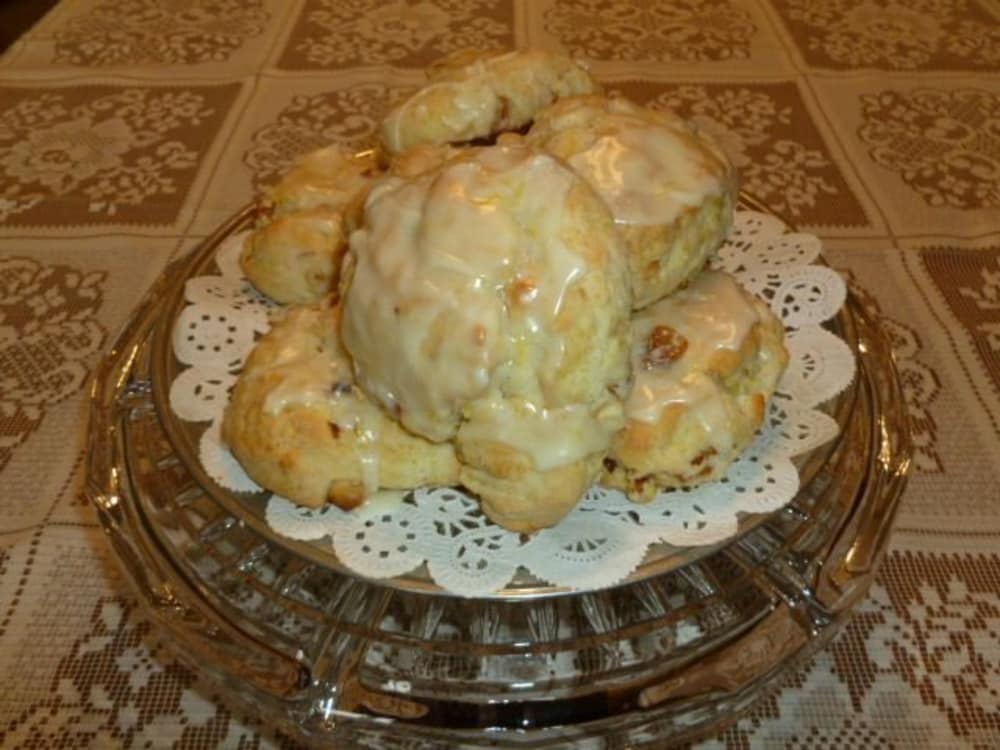 Favorite Recipe: Apricot-Orange Cream Scones
What is for breakfast tomorrow? Here are a few recipes for a preview sample of what might be cooking in our kitchen during your stay at Franklin Street Inn.
I have solved my quest for the most moist, but also bursting with flavor scone! Enjoy!
Apricot-Orange Cream Scones
Ingredients:
2 c. flour
3 Tbs. sugar
3 tsp. baking powder
2 tsp. grated orange peel
½ tsp. salt
½ c. dried chopped apricots
½ c. white vanilla chips
1 1/3 c. whipping cream
Frosting:
2-3 Tbs. orange juice
Zest from 1 orange
1 c. powdered sugar
Directions:
Heat oven to 400 degrees.
Lightly grease cookie sheet.
In large bowl combine first seven ingredients. Mix well.
Add whipping cream all at once, stir just until dry ingredients are moistened. (If not moist enough, then you can use more cream usually by about ¼ c.)
On a lightly floured surface, knead dough 6-7 times still smooth, do not over mix!
Divide in half and pat into two 6 inch rounds. Cut into 4 wedges. Place rounds 2 inches apart on cookie sheet.
Bake at 400 degrees for 10-13 minutes till golden brown. Cool 5 minutes.
Mix powdered sugar and orange juice, then drizzle over warm scones.
Best served warm. Makes 8 large scones. Kitchen tip: you can combine first seven ingredients and store in air tight bow on the counter. Then in the morning add the cream and follow recipe from there. Grate orange for zest flavor & then juice orange. Combine and refrigerate. In the morning, add powdered sugar to the orange mixture to make frosting.