November 9, 2015 by: Keith Hansen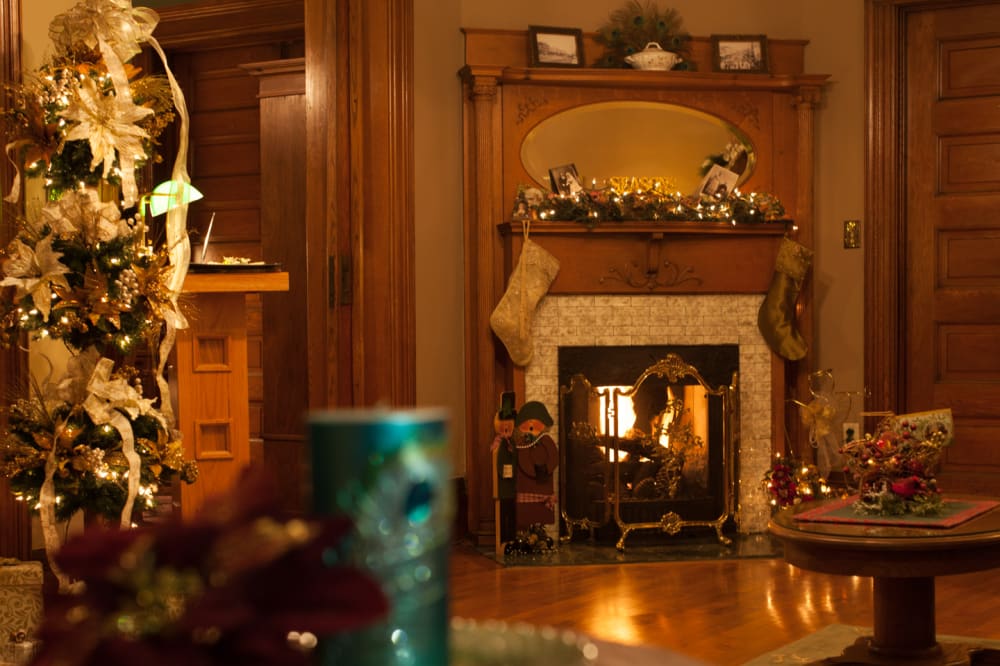 Entertainment Plus at The Fox Cities Performing Arts Center
As we see the close of 2015 upon us, I want to share a summary of the not-to-be missed Fox Cities Performing Arts Center Line-ups from http://www.foxcitiespac.org/events
Now that it is November, I think that we are all pulling ourselves indoors. Of course, we know that the holidays will soon be here. All of a sudden we hear of numerous holiday shows. So take out your calendars. Look over the list here. Pick your favorites. Get your tickets. Make your show night extra special by booking an overnight stay at the Franklin Street Inn Bed and Breakfast, Appleton, Wisconsin. See you real soon for the best holiday season ever!
Dr. Seus' How The Grinch Stole Christmas! Nov. 17-22, 2015
Discover the magic of Dr. Seuss' classic holiday tale as it comes to life on stage. The Grinch discovers there's more to Christmas then he bargained for in this heart-warming holiday classic.
Comfort and Joy Dec. 4, 2015
Jim Brinkman brings together the sounds of the season with Comfort and Joy, the 2015 Holiday Tour. Jim celebrates this in a one-of-a-kind concert event filled with lush instrumentals and soaring vocals. 2015 marks his 19 year tradition from coast to coast. He will showcase new music along with holiday favorites and the hits that made him the most charted (30) Billboard Adult Contemporary artist. You'll be reminded of what we cherish during the most wonderful time of the year…Togetherness.
All is Calm-The Christmas Truce of 1914 Dec. 9, 2015
Here is your chance to relive an astounding moment in history when Allied and German soldiers laid down their arms to celebrate Christmas together, sharing food and drink, playing soccer, singing carols and burying each other's dead. This dramatic re-telling weaves together firsthand accounts by thirty World War 1 soldiers and music including patriotic tunes, trench songs and Christmas carols.
Boogie and the Yo-Yo presents Christmas With You Dec. 11, 2015
A popular regional show band will take its audience on a musical journey celebrating Christmas. Boogie uses its brand of humor, showmanship and love of the holidays to bring you a new and wonderful Christmas "show" that will delight the entire family.
Disney's Beauty and the Beast Dec. 18-20, 2015
This romantic and enchanting smash-hit Broadway musical has won the hearts of people worldwide. This classic musical love story is filled with unforgettable characters, lavish sets and costumes, and dazzling production numbers.
Lorie Line Christmas in the City Dec. 22, 2015
Again this year, Appleton is honored to get pianist, Lorie Line, back at the PAC stage for her 26th year of touring. This year's show is called "Christmas In The City". It promises to be a fun-filled, fashion-forward, magical night of Christmas music in the city.
Every year we have guests check-in to the Franklin Street Inn Bed and Breakfast who are so excited to be able to hear her performance. I know she has quite a following so check her show out, especially if you haven't heard her.
We at the Franklin Street Inn Bed and Breakfast hope that any or all of these events will help you get into the holiday spirit. Thank you for being our guests at the bed and breakfast once again this year and in the past. Of course, we are inviting you back real soon to open our door of hospitality to YOU!