October 12, 2016 by: Keith Hansen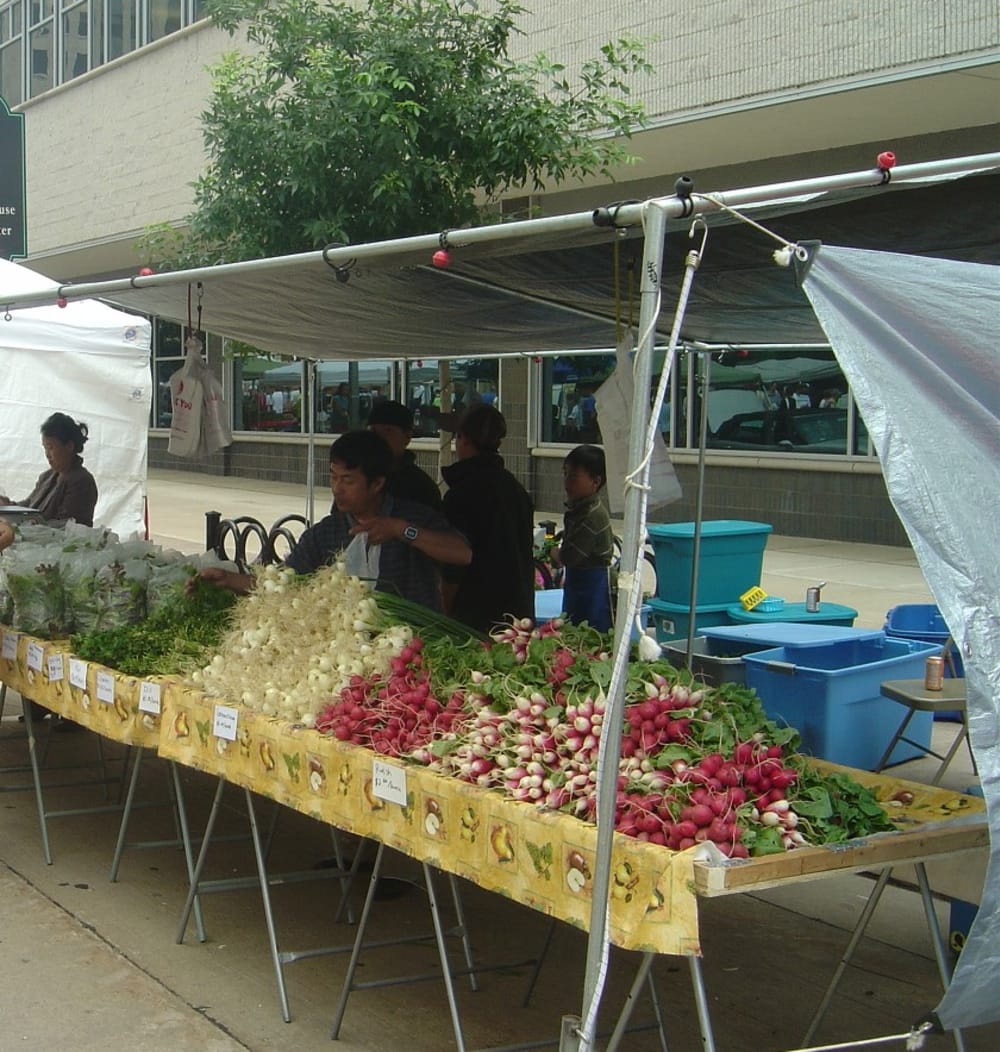 Appleton Farm Market
The Appleton Farm Market wraps up at its outdoor location and moves indoors for the winter season soon. Just a few blocks and an easy walk from the Franklin Street Inn Bed and Breakfast, the Market is open on Saturdays from 8am-12:30pm. The Farm Market stretches down College Avenue from Appleton Street to Drew Street and includes Houdini Plaza. Many of the downtown antique, boutique and family owned shops are also open for a unique shopping experience.
You can experience the area's largest Farm Market with more than 150 vendors selling fresh fruits & vegetables, exotic meats, cheeses, breads & baked goods, specialty food & handcrafted items along with live music.
Lori and I have enjoyed the Farm Market and hope you will join us at the Franklin Street Inn to experience it as well.