September 15, 2015 by: Keith Hansen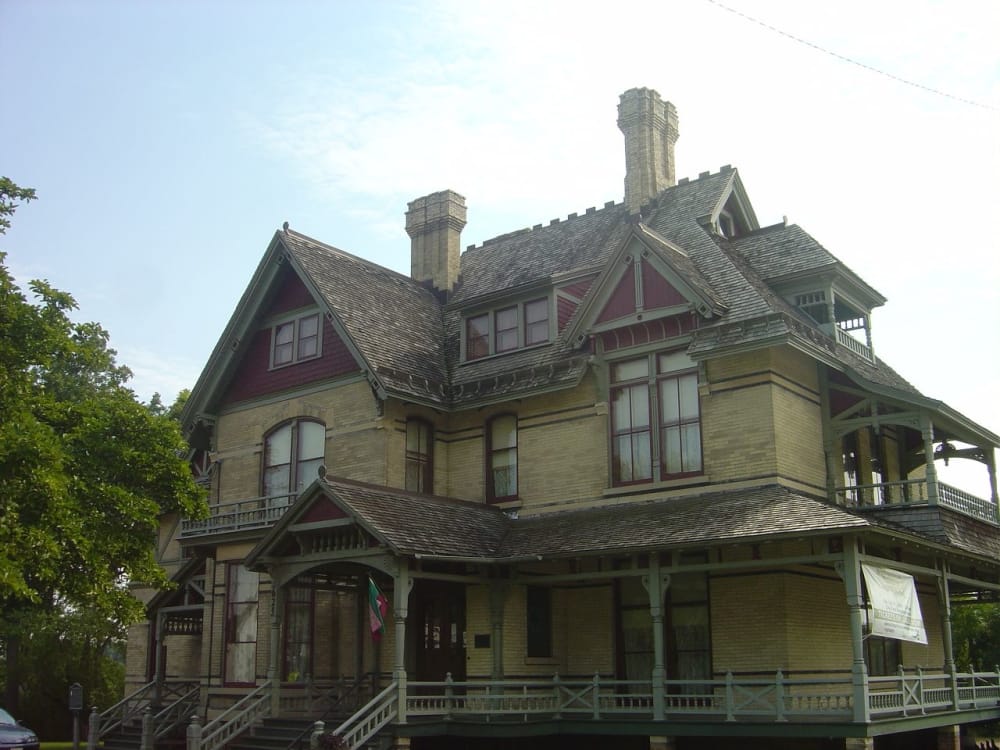 21 Popular Escapes In The Fox Cities
The Fox Cities are full of a diverse array of attractions for all ages. Theater, shopping, sporting events, nature preserves and parks – all this and more is accessible right in the heart of Wisconsin! Read on to see the 21 popular escapes to have fun in the Fox Cities.
1. Badger Sports Park - Appleton, WI
Your one-stop shop for FUN! With everything from laser tag to go-karts, batting cages to bowling, Badger Sports Park has something for everyone all year round.
2. Plamann Park - north of Appleton, WI
With over 250 acres of hills and trails, you'll never run out of things to do at Plamann Park. Attractions include a Children's Farm, 27-hole disc golf course, and courts for volleyball and tennis. Plamann Park is winter friendly, with sledding hills as well as cross-country skiing trails.
3. Building for Kids Children's Museum - downtown Appleton, WI
Looking for somewhere to take the kids? The Building for Kids Children's Museum is just the ticket. With over a dozen exhibits ranging across the arts and sciences, as well as educational hands-on summer camps, there is no shortage of fun to be had at the Building for Kids!
4. Fox Cities Performing Arts Center - downtown Appleton, WI
Located in the heart of downtown Appleton, the PAC is a jewel of the Fox Cities. The PAC features an ever-changing rotation of musicals, bands, and other performances. If you enjoy music or theater, you owe it to yourself to visit the PAC!
5. High Cliff State Park - Sherwood, WI
If you want scenery, this is your place. High Cliff offers hiking, biking, and camping opportunities, as well as fishing, boating, and horseback riding. For the winter months, there is a ski trail, as well as one for winter hiking and snowshoeing.
6. Field of Scenes Outdoor/ Drive-In Theater (and 18-hole mini golf) - Freedom, WI
Looking for a quiet night out? The Field of Scenes features double-header movies for your evening enjoyment, with several additional recreational areas including an 18-hole miniature golf course. Great for family outings.
7. 1000 Islands Environmental Center - Kaukauna, WI
1000 Islands is a great place to explore nature, offering over 200 acres of woodland and river area. Featuring bird nesting areas, hiking trails, scenic overlooks, and more, 1000 Islands is a delightful place to explore again and again.
8. EAA AirVenture and Museum - Oshkosh, WI
Celebrate aviation every year with EAA AirVenture! For the rest of the year, enjoy the EAA Museum, which features a vast collection of historic airplanes and educational classes.
9. The Attic Theater - Menasha, WI
Located in the UW-Fox Valley Communication Arts Center, the Attic Theater provides a smaller alternative to Appleton's PAC, but without sacrificing the quality. If you like great acting in a local setting, go to the Attic.
10. Barlow Planetarium - Menasha, WI
Just across the campus from the Attic, the Barlow Planetarium welcomes all ages. With family shows for newcomers to Astronomy and featured shows for those with an established interest in the field, there is no fault in Barlow's stars.
11. Bergstrom-Mahler Museum of Glass - Neenah, WI
Known for its paperweight collection, the Bergstrom-Mahler Museum of Glass also features exhibits of Germanic glass, Contemporary glass, and Victorian glass.
12. Fox Cities Stadium - Appleton, WI
Fox Cities Stadium is home to the Wisconsin Timber Rattlers, who are celebrating their 20th anniversary this year. If you want to take your family out to the ballgame, look no farther!
13. History Museum at the Castle - Appleton, WI
Showcasing Houdini, Edna Ferber, Joe McCarthy, and other exhibits, the History Museum as the Castle is a great little education adventure nestled just a short distance from Lawrence University.
14. Gordon Bubolz Nature Preserve - Appleton, WI
Featuring walking trails and educational programs for any time of year, the Gordon Bubolz Nature Preserve is a tranquil place where visitors can get back to nature.
15. Appleton Farm Market - Appleton, WI
Man cannot live by bread alone, and after a visit to the Farm Market, you won't have to either! Available year round, and featuring more than 40 vendors, the Farm Market provides an opportunity to buy fresh produce and unique food items including specialty cheeses, meats, and baked goods. Feed yourself well, at the Farm Market!
16. Hearthstone Historic House Museum - Appleton, WI
Who knew that Appleton has the world's first home lit by hydroelectricity? Hearthstone is only a couple minutes from downtown Appleton and is the first hydroelectric power station in the country! Enjoy a tour and learn a little history.
17. Weis Earth Science Museum - Menasha, WI
Another offering from UW-Fox Valley, the Earth Science Museum offers a variety of attractions year-round, including dinosaur fossils, minerals, and other hands-on geological exhibits.
18. Chaska Golf Course - Greenville, WI
A course to challenge even the savviest golfer, Chaska was designed by Larry Packard. If you fancy enjoying 9 or 18 holes in the heart of Wisconsin, Chaska cannot be beat.
19. Fox River Mall - Appleton, WI
Need a little retail therapy? Hit the Fox River Mall in Appleton, just off of Highway 41. With plenty of food choices, free WiFi areas, and a plethora of stores for every shopping desire, the Fox River Mall is a great destination.
20. Butterfly Gardens of Wisconsin - Appleton, WI
Feeling whimsical? Head on down to the Butterfly Gardens of Wisconsin. With a butterfly house, bridge, and maze, you'll get a monarch's share of Monarchs and other butterflies!
21. Mulberry Lane Farm - Sherwood, WI
Enjoy the rural life with a trip down Mulberry Lane. Experience a guided tour featuring more than 10 kinds of animals, as well as pumpkin picking and hayrides! Perfect for young children.
With all of these great attractions, who wouldn't want to visit Appleton?
Explore, enjoy, and embrace the Fox Cities.