Victorian Wedding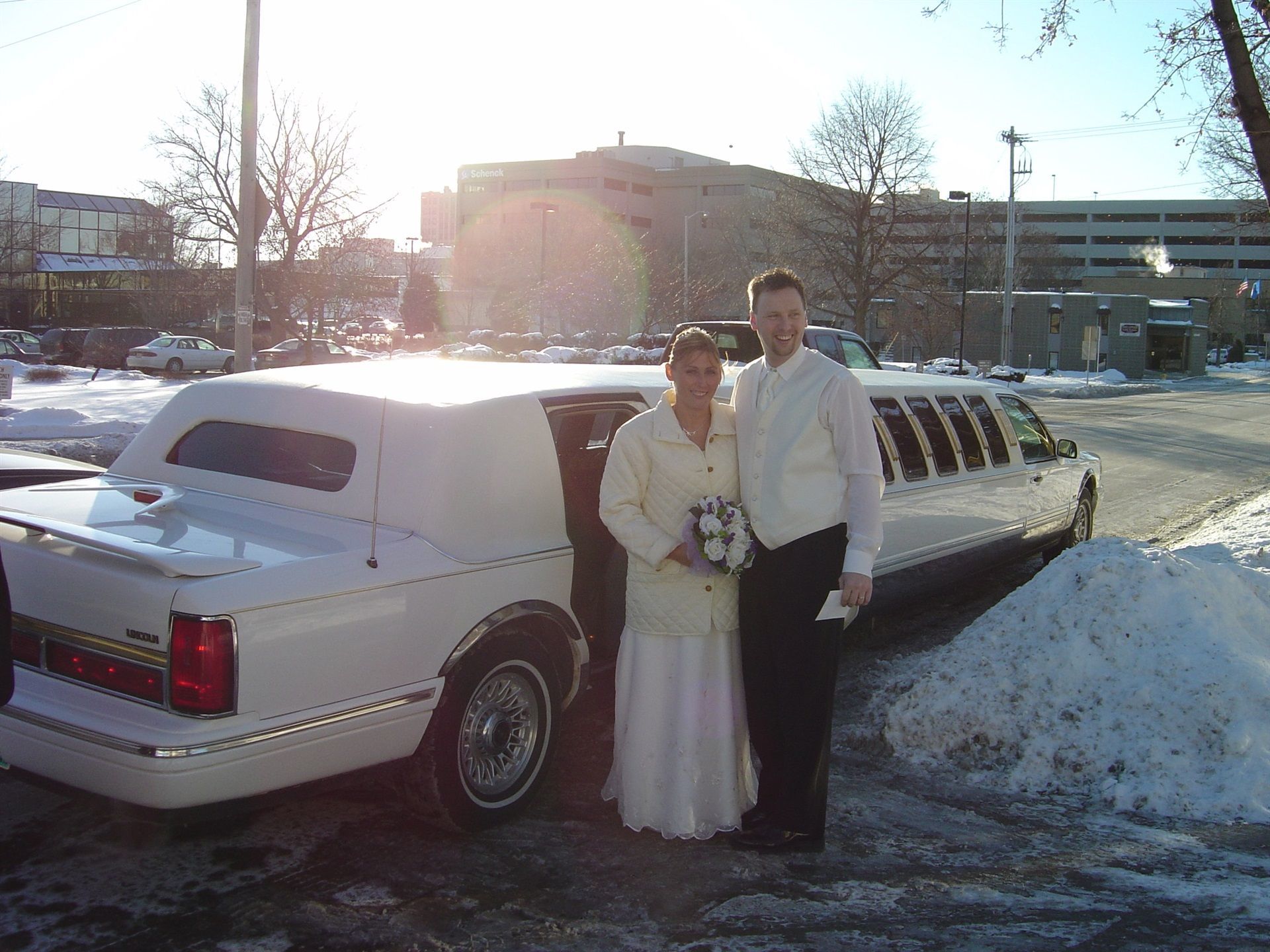 How excited we are for the engaged couple when the bride or mother of the bride contacts us for information! Our goal is to offer our central location in the Fox Cities, a beautifully restored historical record inn, and excellent customer service so your special wedding day is memorable.
Here are a few initial pointers on our services:
We host weddings that offer seating for up to 40 sit down guests in our elegant parlor and adjoining formal dining room. More can attend if a reception isn't booked or for stand-up guests only.
The authentic décor of the house adds to the wedding ambiance: hard wood floors, grand staircase, stained & lead glass windows, fireplace, high ceilings, and period furniture.
We host formal rehearsal dinners and receptions with sit down dining space up to 20 people. When the wedding party selects a buffet lunch or an open house, then more guests can attend.
Our inn is familiar to most of the local caterers in the Fox Cities. We offer our kitchen to all caterers or family members for serving guests.
We offer lodging for up to 14 people. An overnight stay by the wedding couple or a member of your wedding group is required when booking the wedding event at our inn.
We prefer that you rent all of the guest rooms at the inn besides the main floor for your celebration. However, if not booking the whole house, then all guests must leave by no later than 9:30 p.m. to avoid inconveniencing our other guests staying overnight.
Brides enjoy the convenience of early check-in to their bridal suite for getting dressed before the ceremony. Other attendants may accompany the bride. Your photographer is allowed in early also for pre-wedding photos.
Most important of all is that we are a small business which specializes in personal service with a goal to offer flexible arrangements for your needs. Please feel comfortable to let us know how to help make your day unique, special, and memorable.
Our pledge is best wishes for the bridal couple. We look forward to adding you to our on-going list of inn weddings! From Victorian days when couples often married in their home to today's wish for a small intimate wedding, let the tradition go on.
We would be honored to have you as our next Weddings Couple!
Contact Us
Vow Renewal Celebration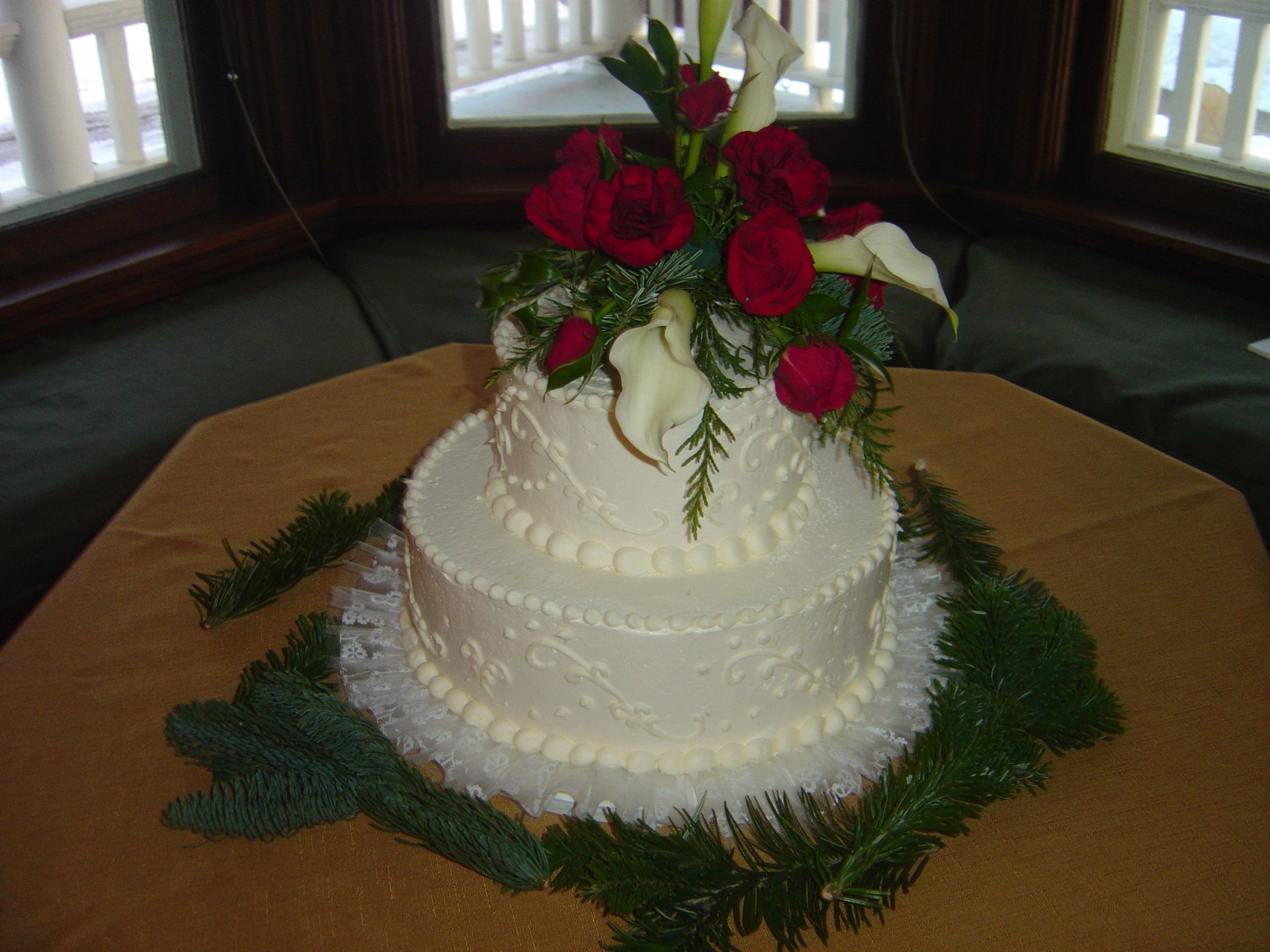 Rate is personalized according to guests attending and requested services. Rate also varies when couple includes a romantic overnight getaway the night after their celebration.
Our elegant inn parlor offers a unique vow renewal setting for anniversary couples wishing to rekindle their cherished love. Women have commented that walking down our grand staircase to their selected music really sets the romantic mood for such a memorable occasion. Close friends and family wait in our parlor for the celebration to begin. After the vow renewal ceremony, guests will move over to the adjoining formal dining room for cake cutting and a champagne toast. The dining room accommodates 24 guests for a catered sit down supper. More guests can attend if a buffet lunch is requested. The local caterers use our kitchen to serve the guests for your event.
We can assist you with: providing a list of officiants, booking a photographer, ordering a floral bouquet, selecting/ordering an 8" cake (or larger), selecting/ordering champagne or wine which can be chilled and ready for toasting with the cake cutting.
Two complimentary Franklin Inn logo wine glasses are provided as keepsakes, as well as an 8 x 10 keepsake certificate for this special event at our inn.
Please note, we can also arrange any of the following for before or after your special event:
Horse drawn carriage ride or limo
Candlelight dinner for fine dining by the inn
Flowers in your suite
Let us know if we might assist with any other items.

Contact Us
Luxurious Wedding Nights
Looking for a unique honeymoon location?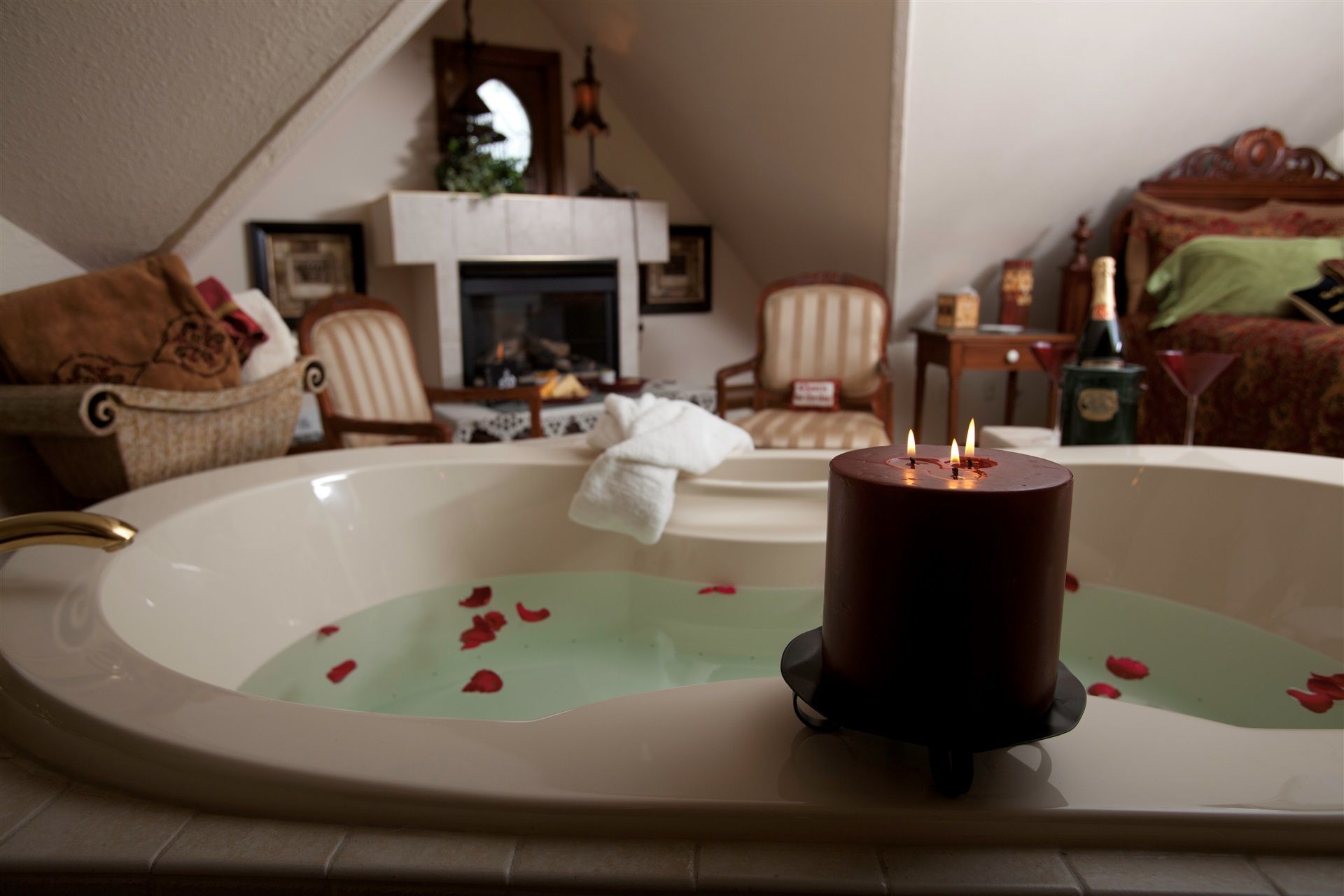 Our well-appointed luxurious suites are just what the romantic ordered! You will feel pampered in one of our suites with luxurious beds and bedding, whirlpool, fireplace, central air conditioning, and complimentary room service for your elegant home-cooked breakfast. Our wedding packages will enhance your stay even more and all include a Toast of your love for each other with a complimentary bottle of champagne, wine, or non-alcoholic sparkling beverage in your take home souvenir logo wine goblets!
Our wedding packages were designed for the convenience of most couples. We would be happy to personalize any package to suit specific needs:
Basic Wedding Package for only $45
A bouquet of a dozen roses and Wilmar Chocolate Truffles on your pillow greet your arrival. Your complimentary bottle of champagne, wine, or sparkling cider, and two logo keepsake wine glasses will be waiting in your room or suite to enhance your honeymoon. Late check out until Noon is included.
MARRIED AT LAST PACKAGE for only $75
Your complimentary bottle of champagne, wine, or sparkling cider, and two logo keepsake wine glasses will be waiting in your room or suite for a toast to a blissful life together. Special ways to enhance your stay:
A bouquet of a dozen roses symbolizing to stop and smell the roses together in your new life together.
Full pound Box of Wilmar assorted chocolates for sweet dreams on this special night and to share on future nights.
Late check-out until 1:00 pm because you just won't want to leave!
Deluxe Romantic Wedding Suite Package for $150 (+ Cost of your chosen Suite)
A bouquet of a dozen roses symbolizing your love.
Your complimentary wine or champagne will be chilling in your suite in a take home ceramic wine chiller.
Enjoy a treat from your snack basket to complement your champagne.
Reservation for two at one of our area's finest candlelight romantic restaurants - including a $50 gift card towards your dining tab.
Return to the inn and soak in our two person whirlpool with spa bath scents, relax by the fireplace in our plush robes, and indulge in the chocolate truffles left on your pillows.
Late check out until 1:00 pm.
Add-on to any package: For an additional fee, we offer on-site 30, 60, or 90 minute single or couples massages which are available with an advance appointment.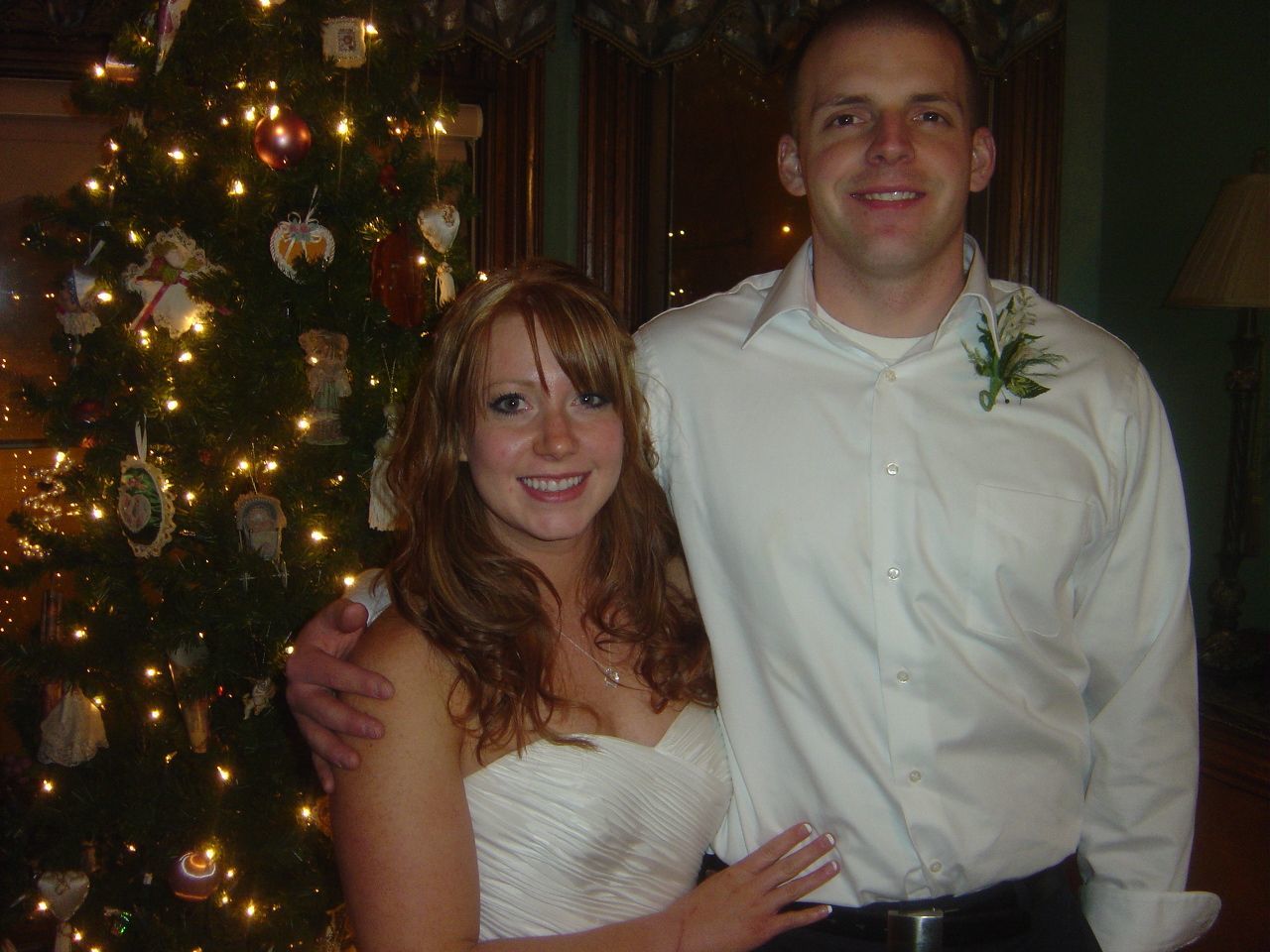 Contact Us